London Legal 10xChallenge
A huge thank you to all who got creative with the 2021 London Legal 10xChallenge! Together, you have raised over £19,000 for free legal advice services. If you missed out on the official date it's not too late to register to take on your own challenge at a time, date and place to suit you!
Whether you opt to swim, skip, star jump or skateboard your way to 10, 100, 1,000 or even 10,000, this is your chance to get creative and showcase your talents (or learn a new skill). Take part in your own time and at your own pace, and remember, if the 5-14 June doesn't suit your schedule you are welcome to choose another date that suits you (and your team!).
Struggling for inspiration for your own 10xChallenge? Check out some of our suggestions below, as well as what our supporters got up to last year: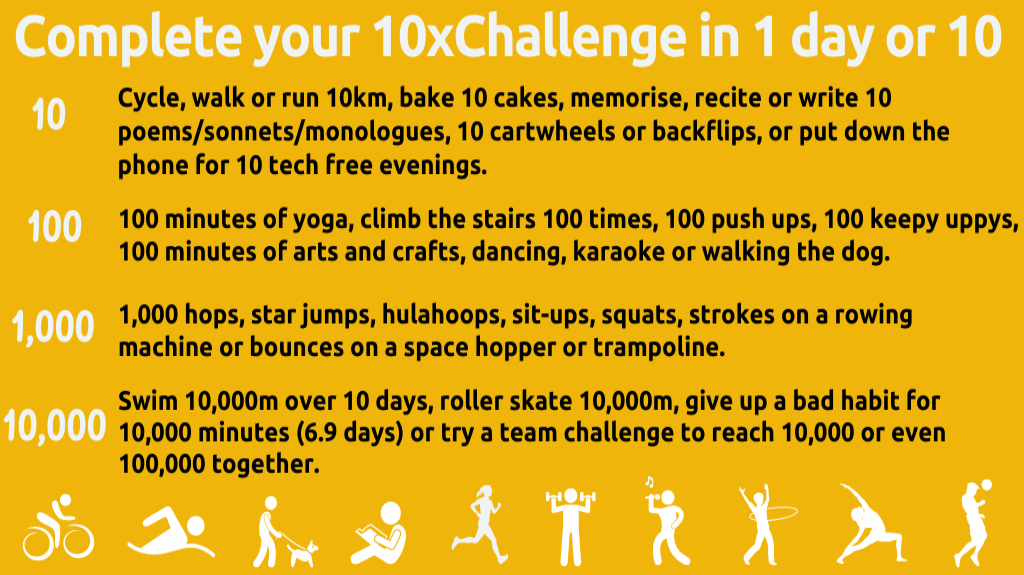 For privacy reasons YouTube needs your permission to be loaded. For more details, please see our
Privacy Policy
.
I Accept