What We Achieved in 2022
In 2022, we made huge strides in our mission for making access to justice available to more people in need. This need became more obvious with the cost of living crisis, with poverty rates increasing and more people struggling to make ends meet.
The advice agencies we support have been working tirelessly to deliver services, while we have been providing support to the sector through grants, knowledge sharing, advocacy and fundraising. We have also been amplifying our impact through our collaborative partnerships with others, such as through the Cost of Living Advice Project and advice Workforce Development Fund.
Below, you can see some highlights from our work in 2022 and also read our full Annual Report.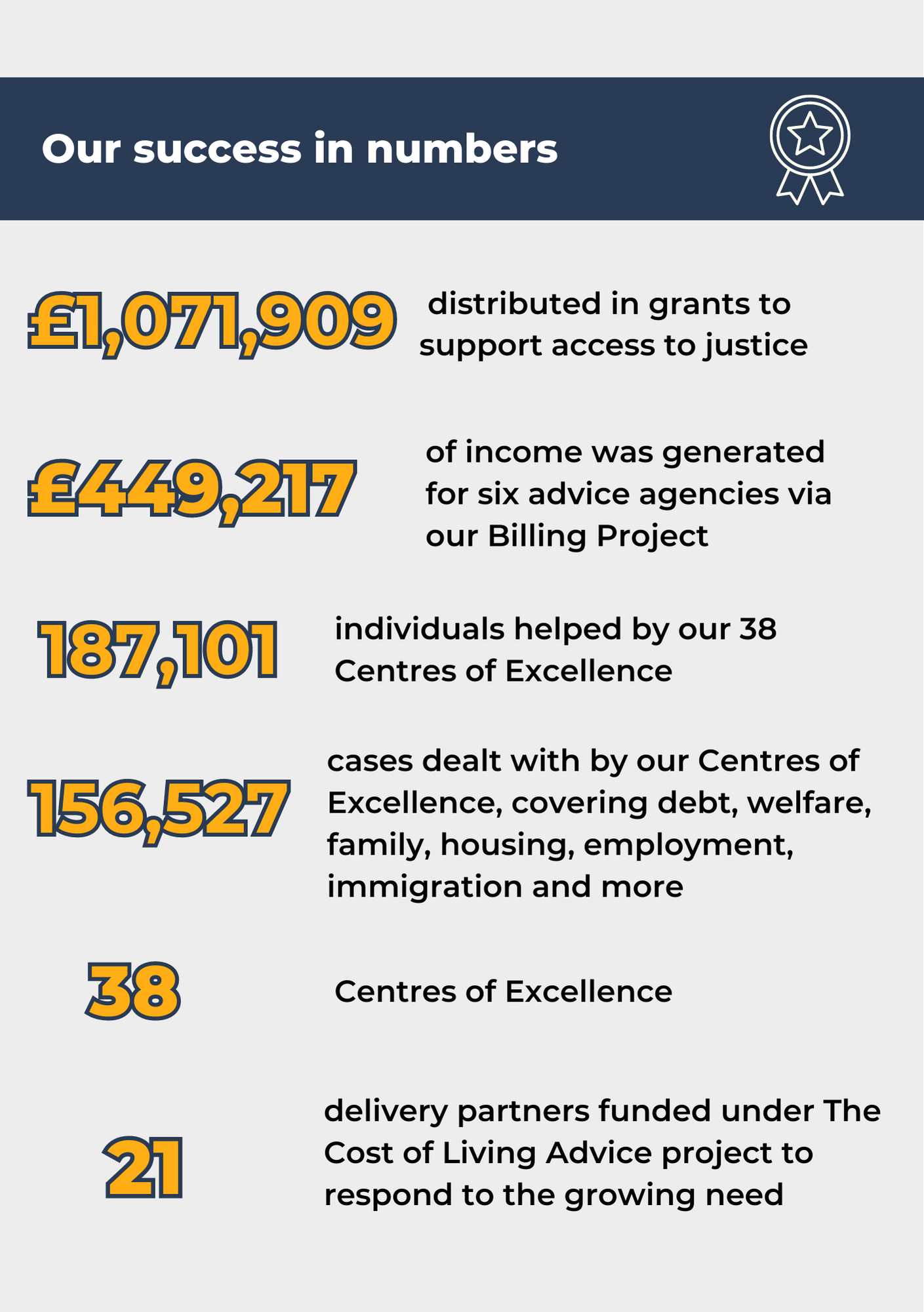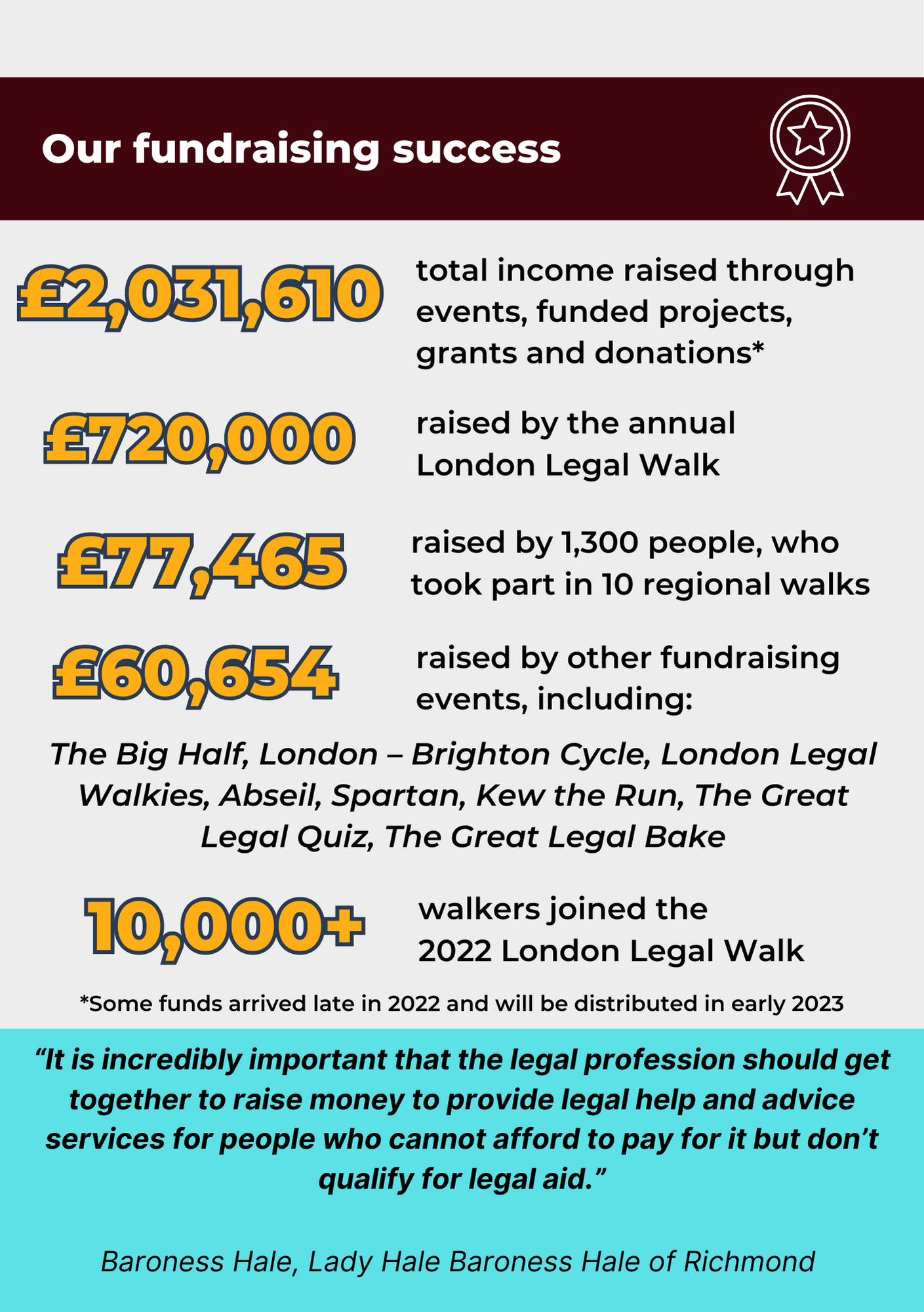 Support access to justice and join our fundraising events