Welcome from the chair
Thank you for your interest in London Legal Support Trust.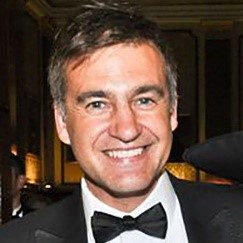 The Trust raises funds to enable Law Centres, local Citizens Advice and other advice agencies to continue to help vulnerable people access legal advice. Those that the advice centres help include families facing homelessness, older people requiring community care, trafficked women and children, people with disabilities, refugees, people who are facing unemployment, discrimination and those with mental health problems.
Our funding will never be more vital than in the next few years and there will be even more need for good quality free legal advice as we are entering a post pandemic recovery period. Many vulnerable people cannot afford to pay for advice or enforce their rights. The legal advice agencies we support provide life-changing free legal advice to people who face issues such as housing, debt, domestic violence, immigration and benefits. Our funding enables them to access the help they so desperately need.
Trustees play a key role in supporting the charity to achieve its aims and objectives through a professional staff team.
Having a board that reflects the diversity of the communities that our grants support is also important to us. We are therefore always keen to hear from people with range of backgrounds and experiences. We particularly welcome applicants from Black, Asian or Minority Ethnic (BAME) and / or LGBTQ backgrounds, and from different socio-economic, age and educational backgrounds.
Register your interest with LLST
Our current recruitment round for trustees is now closed, however if you would like to register your interest for future opportunities, please email [email protected]