Get Involved as a Law Firm, Chambers or Company
Besides getting as many employees involved with London Legal Support Trust events as possible, there are several key ways that companies can get involved and help the work we do.
Direct donations
LLST is hugely lucky to receive donations directly to boost our funds to distribute to those who apply for grants to us. Consider making us your charity of the year or recipient of excess funds this year and receive tax relief on the money you donate.
Sponsorship opportunities
We actively seek sponsors for fundraising events and hope to give those companies that choose to support us in this way a unique opportunity to be recognised alongside LLST and market themselves to our supporters. For information about what we offer for each event, please contact us.
Donate proceeds
If you hold a seminar or other event for clients on a regular basis, you could donate the proceeds from that to us.
Match funding
Many organisations offer match funding for the charitable efforts of their employees. When getting involved with our events, from taking part in the London Legal Walk, to running a marathon, to baking for justice in the Great Legal Bake, be sure to enquire about match funding at your organisation. You may be able to double the amount you raise!
Client account interest
Allen & Overy donates the interest earned on their client account monies to LLST, which has been a wonderful source of funds, additional to their support of our events. Contact us to discuss how you can do this too!
Pro Bono Surgeries
Many of the free legal advice agencies we support hold advice clinics, most of which run in the evenings. A number of these need more individual volunteers, or corporate partners. If you are a law firm looking for a new partnership, do get in touch as we know of several organisations who would be interested.
In these times of ever more restricted government and charity funding, legal advice agencies are looking for corporate support to fill the void in funding for their services. The help of large firms and chambers is needed far and wide, and it's a function of LawWorks and Advocate to try to spread that help. This is so that it help isn't only distributed among the limited number of agencies close to city centres.
As well as volunteer advisors, there are many ways you can get involved. For example, Corporate Social Responsibility (CSR) programmes cover far more activity than just pro bono advice. In addition to ad hoc help and advice to such agencies, firms and chambers can build productive pro bono partnerships with particular agencies. Moreover, it's possible for these relationships to develop beyond standard pro bono arrangements and become fully-fledged CSR partnerships.
The needs of legal advice agencies are particularly suited to the resource capacity of large corporate law firms, and this type of relationship best allows for both parties to maximise the benefits of partnership. This type of CSR relationship, as suggested above, normally starts with a pro bono partnership.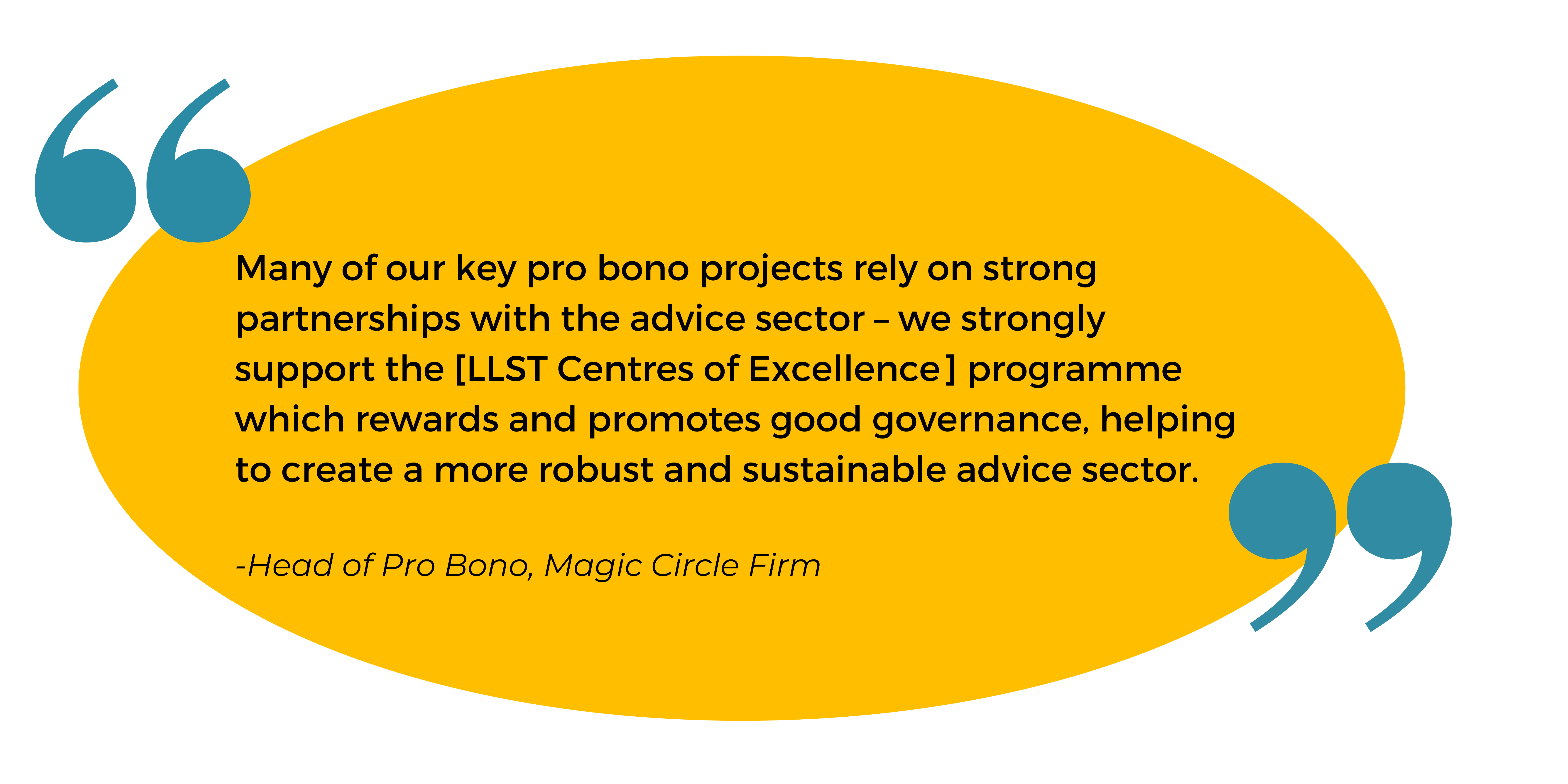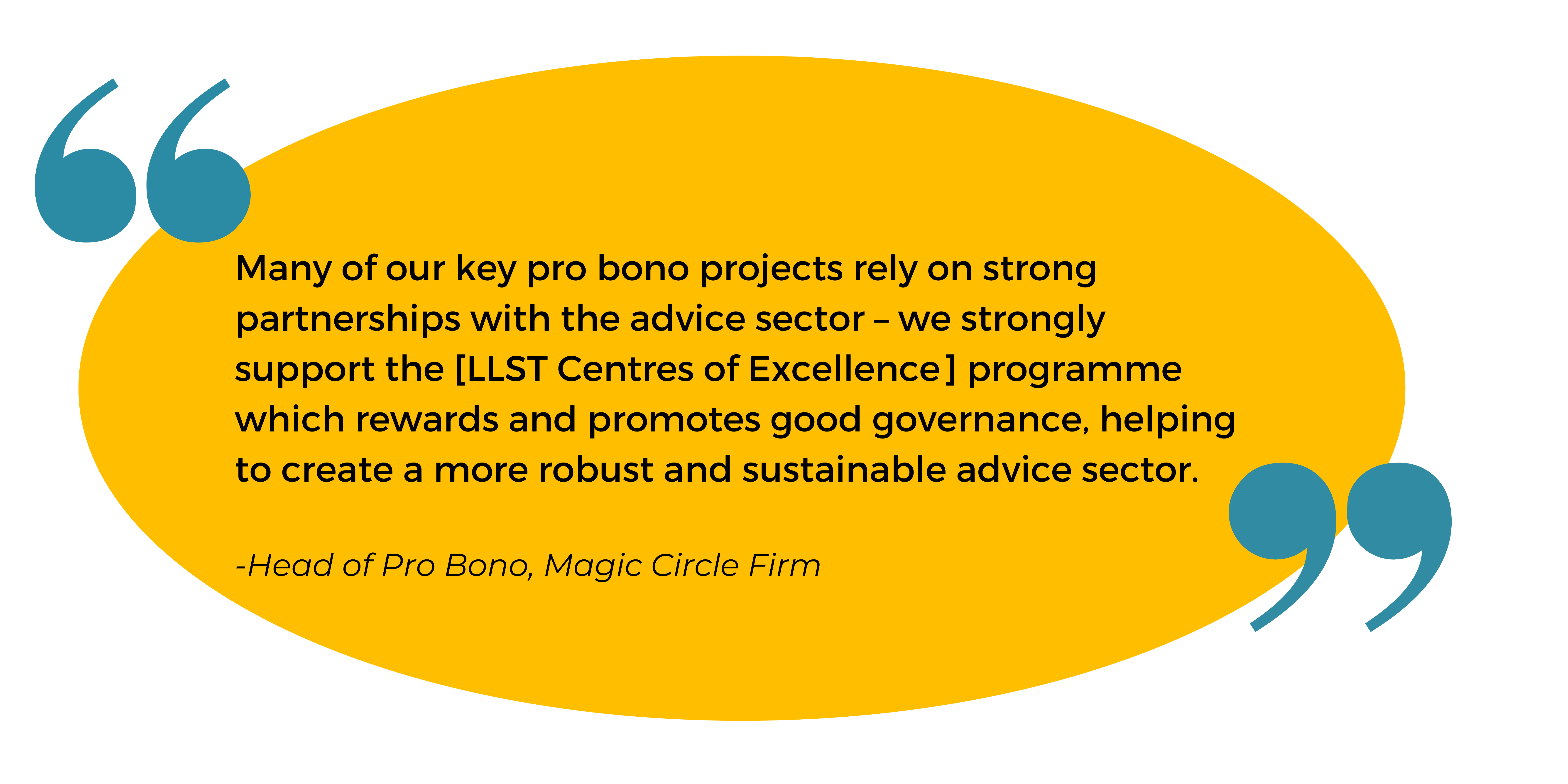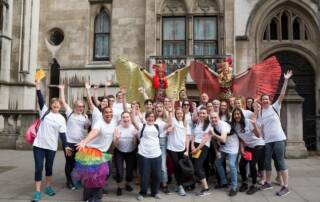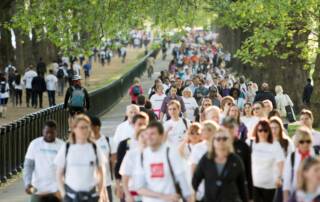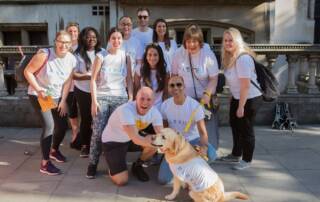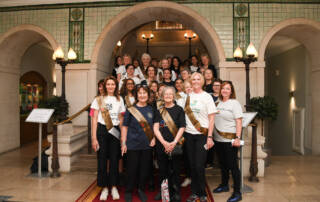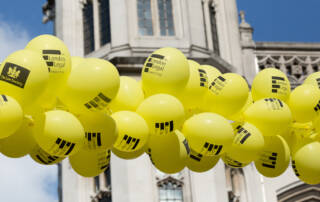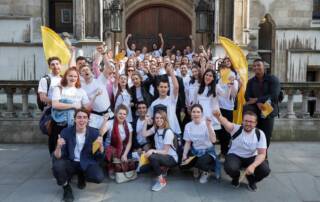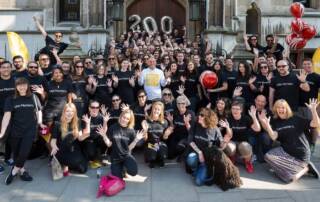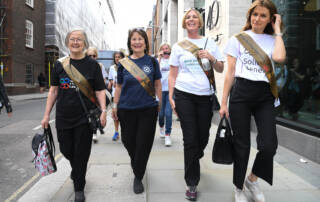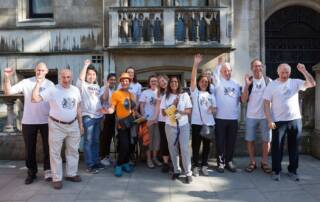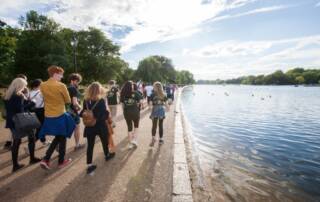 In-kind donations & non-legal pro bono
One important way in which law firms and others support LLST is through in-kind donations and they really are invaluable. If you think you might be able to offer us a product or service that would help us or the agencies we work with, please do get in touch.
Charities and free legal advice organisations are just like any other organisation or business and they have organisational needs. They often don't have much in the way of managerial resource or support staff and anyone interested in helping who has the skills listed below would be very gratefully welcomed! Different organisations will require different help – for some a one-off piece of work or advice would be great, others would really benefit from linking with a person who has these skills to consult as and when they need some help. Tell us what you can offer and we will hopefully find the best way for you to help.
Office Space Planning
IT / Technology
Finance (from bookkeeping to budgeting and forecasting)
Human Resources
Marketing / Comms
Media Skills
Design / Printing
Some examples of who helps this way at the moment (and to whom we are extremely grateful) are:
The Access to Justice Foundation kindly provides the public liability insurance for all of the sponsored walks LLST holds as well as support in a number of other practical ways. We are very pleased to be working closely with them and the other regional support trusts.

Allen & Overy

provide a wonderful range of support to LLST, including undertaking some design and printing work for free, processing gift aid forms, allowing us to use of their meeting rooms, and more.
Freshfields Bruckhaus Deringer has hugely helped with the design and printing for our events, including the design and print of London Legal Walk maps and posters. They have also made a number of short videos to help with publicity for the London Legal Walk and other events.

Norton Rose Fulbright

kindly host the start venue of Walk the Thames.
Simmons and Simmons designed our logo and first posters in 2003.
The Law Society for being the headline sponsor of the London Legal Walk, helping with comms and providing a fantastic end venue pro bono.