London Legal Walk 2021 News
Want to be part of the biggest fundraising event on the legal calendar?… Read on to find out how!
Back in 2005, the London Legal Walk started because Bob Nightingale MBE witnessed on a daily basis that frontline free legal advice centres, simply put, did not have enough money to fund the work they needed to do.
The first London Legal Walk attracted 330 people from the legal community who all recognised they could help and raised these vital funds. The 2005 walk raised £37,000 and we were over the moon with that!
Each year, the Walk has grown and in 2019, it raised over £890,000 for frontline free legal advice charities who support people with issues including debt, housing, immigration and domestic violence. Even last year when walkers had to walk locally rather than all together the walk raised over £1/2 million
An army of volunteers
Back in its traditional, in-person format for 2021, The London Legal Walk would not be possible without the additional support of marshals, volunteers, sponsors and supporters.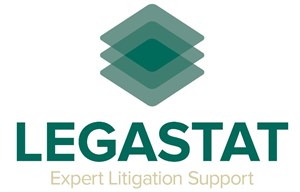 This year, our wonderful marshals are proudly sponsored by Legastat who are based in Carey Street, where the London Legal Walk starts. Legastat serves top law firms, corporations, government agencies, small law firms and sole practitioners to meet their litigation support and disclosure obligations.
What's involved with being a marshal?
Volunteers work hard and most importantly, have fun! As a marshal, you will help us prepare for the day, setting up the street party and registration desks, blowing up balloons and guarding the entrance to the street and during the Walk, supporting, directing and cheering on our wonderful walkers!
Of course, you are invited to join the fun at the street party after the event!
Interested?
We need volunteers who will be available on Monday 18th October 2021 and be able to commit to one, two, or all of the time slots:
Set up volunteer: 9am – 2pm (set up volunteer, 20 needed)
Route marshal – 12pm – 5pm (200 needed)
Route marshal – 4pm – 9pm (200 needed)
Packing away- 9pm-11pm it would be great if some marshals could hang on to help with this
Please complete this form HERE or email [email protected] for more information – we truly appreciate all the help you are able to offer.
Don't just take our word for it – lots of our marshals return year after year!
"I really enjoyed being a steward and was grateful I got the opportunity to do so. The participants of the walk were so upbeat that I thoroughly enjoyed
myself and would recommend anyone to do it as it is a fantastic experience."
Thank you for your support!