Oxford Legal Walk – Wednesday 5th July
Thank you so much to the hundreds of walkers who put their best foot forward for a more just society in Oxford. There was a record number of organisations who participated this year, and it was great to see so many people turn out for their local community.
We are thrilled to announce the event has raised £16,500 for Agnes Smith Advice Centre, Citizens Advice Oxford and Rose Hill & Donnington Advice Centre! We hope to be able to see you all again next year, with an event date to be announced in due course.
Photos from the day can be seen below:
Sponsors of the Oxford Legal Walk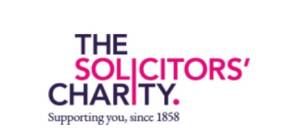 The Solicitors' Charity are the proud sponsors of our Legal Walk events in the South East.
The Solicitors' Charity has been supporting solicitors in crisis since 1858. When times are hard, we provide financial, emotional and practical support to help people take back control.