Why We Walk
The important thing is that we raise as much as possible for the advice agencies who are struggling to maintain services with the increased challenges created by the rising cost of living.
The number of people seeking help with Debt, Benefits, Homelessness and Employment has increased dramatically over the last year. Now more than ever it's crucial to support the free legal advice agencies on the frontline.
Taking part in the Guildford Legal Walk raises vital funds for local legal advice agencies.
Sponsors of the Guildford Legal Walk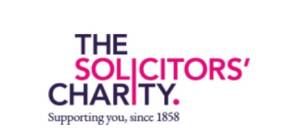 The Solicitors' Charity are the proud sponsors of our Legal Walk events in the South East.
The Solicitors' Charity has been supporting solicitors in crisis since 1858. When times are hard, we provide financial, emotional and practical support to help people take back control.