Sponsors of the London Legal Walk
Headline National Sponsor 2023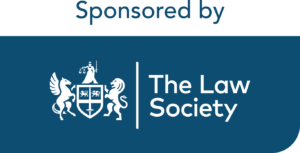 The Law Society is once again proud to sponsor the London Legal Walk. The event is an important regular fixture in the legal calendar and is a great example of what our profession can achieve when it works together. Raising money to help provide life changing legal advice and representation to those in need has never been more important. In 2022, we all greatly enjoyed the London Legal Walk, and we are looking forward to seeing everyone again on Tuesday 13 June.
Headline Gold Sponsor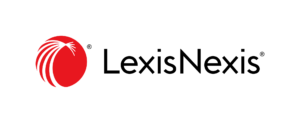 LexisNexis are delighted to sponsor the London Legal Walk for the sixth time in 2023.
The mission that drives us at LexisNexis is the Rule of Law. From the products we make to the way we do business – we want to extend the protection of the Rule of Law to as many as possible. The London Legal Support Trust is a vital cog in ensuring that those who need it get the legal representation and advice they need.
From legal firm, in house team or legal advice centre, we provide legal practitioners with all the resources they need to get through their working day. From online legal intelligence libraries to mobile applications, we continue finding ways to help practitioners work more productively, advise with confidence and better manage their organisation in an ever-changing environment.
LexisNexis combines the latest technological innovations with unrivalled legal content ensuring legal professionals can do more in less time. In 2023 LexisNexis has delivered Lexis+ to uniquely bring the power to access both legal research and practical guidance in just one powerful search.
LexisNexis is creating a Connected Legal World – No matter where a lawyer is working, no matter the size of the screen, we want our content and platform to work natively within a client's workflow.
Printing Sponsor

Doculand are our official merchandise sponsor for the 7th year running! A big thank you to Doculand for providing all our London Legal Walk T-shirts.
Drink Sponsor

Burford Capital is delighted to sponsor the 2023 London Legal Walk to help provide access to justice, legal support, advice and representation to people in need.
Burford Capital is the leading global finance and asset management firm focused on law. Its businesses include litigation finance and risk management, asset recovery and a wide range of legal finance and advisory activities. Burford is publicly traded on the New York Stock Exchange (NYSE: BUR) and the London Stock Exchange (LSE AIM: BUR), and it works with companies and law firms around the world from its offices in New York, London, Chicago, Washington, Singapore, Dubai and Sydney.
Walk and Photo Competition Sponsor

As participants in the London Legal Walk for many years, we are proud to be sponsoring the walk for the second time in 2023.
With the cost-of-living crisis increasing pressures on the most vulnerable, we thought there was no better time to support the London Legal Support Trust with funds to give access to justice to those that need it most.
As part of how we are supporting the walk this year, we are running a photograph competition on LinkedIn and will donate £1,000 to the winning team's fundraising efforts. Look out for the news updates from the organisers with details on how to enter.
We'll also be participating so hope to see many of you there.
Marshal Sponsor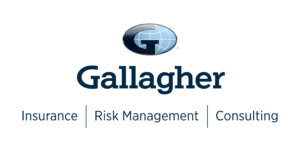 Gallagher UK Major Risk Practice are proud to be one of the main sponsors for the 2023 London Legal Walk. This is one of the most important events in the legal calendar and a brilliant cause to be part of in terms of raising money to help provide access to justice and legal support to people that need it most.
Gallagher UK Litigation practice are top ranked in Chambers & Partners as a leading broker in providing litigation insurance solutions to litigators, law firms, litigation funders and insolvency practitioners.
Our Mergers and Acquisitions Insurance Practice are a trusted partner to many Private Equity, Corporate and Law Firms on M&A transactions. Products include Warranty & Indemnity Insurance, Tax Insurance, Contingent Risk Insurance and Insurance Due Diligence.
Our Major Risks Practice is a highly experienced team of 65, based in London and focused on supporting the commercial insurance needs of large and complex businesses, with a particular focus Private Equity owned Portfolio businesses and regularly working with in house legal departments, lawyers and general counsel.
Chambers & Partners | Dispute Resolution | Mergers & Acquisitions
Map Sponsors

Opus 2 is proud to be supporting the London Legal Walk 2023.
Opus 2 provides game-changing, cloud based legal technology and services that enable law firms and chambers to build the connected digital practices of tomorrow, today. Our solutions allow firms to transform at a pace that fits their business needs, to streamline and connect the different stakeholders end-to-end and deliver greater efficiency, collaboration, and insight.
Powered by Opus 2, law firms worldwide are delivering innovative, solution-based services that bring their teams, clients and third parties together in a single connected space, so lawyers can focus on what matters most – creating value, differentiation and deeper client engagement.
For more information about our award-winning solutions and services visit opus2.com

CILEX (The Chartered Institute of Legal Executives) is one of the three main professional bodies covering the legal profession in England and Wales. The 20,000-strong membership is made up of CILEX Lawyers, paralegals and other legal professionals.
The CILEX Professional Qualification (CPQ), launched in 2021, is a new approach to on-the-job training that marries legal knowledge with the practical skills, behaviours and commercial awareness needed by lawyers in the 2020s.

Luminance is proud to be sponsoring the London Legal Walk again this year.
Luminance is the world's most advanced AI technology for document review and legal process automation. Founded by mathematicians from the University of Cambridge, Luminance's AI reads and forms a conceptual understanding of documents in any language. Luminance uses this understanding to augment the spectrum of legal reviews: from taking a first-pass assessment of incoming contracts to automatically flagging contractual anomalies; from highlighting areas of non-compliance to be remedied, to labelling clauses and applying advanced AI-driven ECA and TAR within eDiscovery matters. Luminance is used by over 400 customers in 60 countries, including all of the Big Four consultancy firms, one-fifth of the world's largest law firms and multinational conglomerates.
Luminance.com | Twitter | LinkedIn

LEAP Legal Software are pleased to sponsor the London Legal Walk for the second time in 2023, after many years of walking the Walk.
For three decades, LEAP's focused on designing legal technology specifically for the needs of small to mid-size law firms and continuously refines its technology to create an unparalleled Legal Practice Productivity Solution.
LEAP offers cutting-edge, integrated legal technology expanding beyond traditional practice management software to include legal accounting, document assembly and management, and legal publishing tools.
Offering a unique position in the legal software market, LEAP's helped boost the productivity and profits for law firms not just in the UK but around the world.
Discover all the benefits LEAP can bring to your law firm and book a demo today.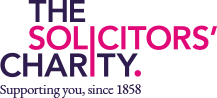 The Solicitors' Charity is proud to take part in the London Legal Walk once again, walking alongside our fellow charity LawCare.
The Solicitors' Charity has been supporting solicitors in crisis since 1858. When times are hard, we provide financial, emotional and practical support to help people take back control.
We aim to make a permanent impact and positive change to the lives of the people who ask us for help. Often it's the little things that make a big difference, and our financial support ensures those small problems don't snowball into life-changing issues. We also offer targeted support beyond financial aid alone, signposting those with complex needs, including mental health, housing or reskilling towards our trusted partners.
The Solicitors' Charity Website | Twitter | LinkedIn

DG Legal is proud to be a sponsor of the London Legal Walk.
DG Legal provide a range of services to legal organisations, including applying for new firm authorisation with the SRA, BSB and OISC, assistance with obtaining and maintaining Lexcel, SQM and CQS accreditation and guidance with Anti-Money Laundering regulations.
DG Legal have also developed high quality compliance software to assist firms in complying with the SRA Standards and Regulations.
DG Legal also present premier training courses and free legal and practice management webinars throughout the year to help legal practitioners keep abreast of legal and professional developments.
DG Legal Website | Email | LinkedIn | Twitter

AspiraCloud is delighted be one of the sponsors of the London Legal Walk this year!
As experts in delivering IT advice, training, solutions, and support for Microsoft 365, we help small, corporate and enterprise law firms, as well as local solicitors and barristers, to achieve more with the cloud.
We'll also have a team participating in the 10k walk – looking forward to meeting you all there.
AspiraCloud Website | Twitter | LinkedIn

We are delighted to have this opportunity to sponsor the London Legal Walk for the first time.
The aim of the Association of Interpreters and Translators (AIT) is to achieve and maintain protection of title and regulation of the profession by helping to raise its standards.
AIT links members with professional training courses and provides CPD training, networking opportunities and further resources. We collaborate and maintain excellent links with other related organisations and stakeholders, providing work-related support and guidance. We are proud to be one of the first organisations to provide reflective practice support sessions for professional interpreters
Facebook | LinkedIn | Instagram | Twitter
Media Partners

Support access to justice and join our 2022 fundraising events