Sponsors of the London Legal Walk
Headline National Sponsor 2021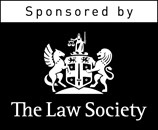 The Law Society is once again proud to sponsor the London Legal Walk. The event is a regular fixture on the legal calendar and is a great example of what the profession can achieve when it works together. In 2019 a record £890,000 was raised to provide free legal advice for people unable to afford it, and we look forward being able to see everyone again in person this autumn.
Headline Gold Sponsor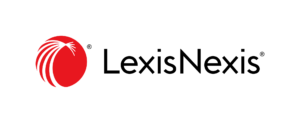 LexisNexis are delighted to sponsor the London Legal Walk for the fourth time in 2021.
The mission that drives us at LexisNexis is the Rule of Law. From the products we make to the way we do business – we want to extend the protection of the Rule of Law to as many as possible. The London Legal Support Trust is a vital cog in ensuring that those who need it get the legal representation and advice they need.
From legal firm, in house team or legal advice centre, we provide legal practitioners with all the resources they need to get through their working day. From online legal intelligence libraries to mobile applications, we continue finding ways to help practitioners work more productively, advise with confidence and better manage their organisation in an ever-changing environment.
Today, LexisNexis provides a range of time-saving tech covering a comprehensive suite of practice areas that help you through your working day, from drafting to practice management, research to practical guidance.
Bronze Sponsor

Keystone Law is proud to be supporting the London Legal Walk for the 3rd year
Recognised as the UK's happiest law firm by RollOnFriday whilst also being crowned Law Firm of the Year by The Lawyer, Keystone Law is home to over 400 highly experienced lawyers who enjoy the freedom, flexibility and autonomy that the firm offers. Keystone's unique remuneration package accompanied by full flexible working supported by exceptional custom-built systems has placed the firm light years ahead of the rest of the profession during the pandemic, and it continues to be the first choice for lawyers looking to take their career to the next level.
Keystone Law Website | Keystone Law Recruitment Website
Marshal Sponsor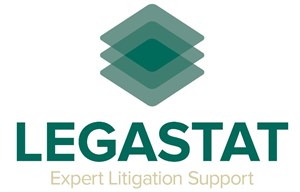 Legastat is delighted to sponsor the London Legal Walk 2021.
Our litigation support services include fixed-cost electronic disclosure, production of trial bundles in electronic and printed form, forensic collection, scanning and indexing, print and copying, and fully managed legal review.
Located at Carey Street in the heart of legal London, we've been trusted to deliver a professional and efficient service since 1953.
Top law firms, corporations, government agencies, small law firms and sole practitioners rely on us to meet their litigation support and disclosure obligations on time, accurately and cost-efficiently.
WEB | EMAIL | LINKEDIN | TWITTER | 0800 064 0204
Printing Sponsor

Doculand are our official merchandise sponsor for the 6th year running! A big thank you to Doculand for providing all our London Legal Walk T-shirts.
Map Sponsors
SearchFlow is proud to be part of the London Legal Walk for the third year running, and wishes all participants the very best of luck!
SearchFlow is the market-leading provider of conveyancing search solutions. With over 25 years' experience, we complete more than one million conveyancing searches, surveys and identity checks for over 2,500 legal clients every year, from quote to completion.
Ready to streamline your conveyancing process? Please contact us for more information:
T: 0800 977 8818
W: http://www.searchflow.co.uk/
Twitter: @SearchFlow
LinkedIn: https://www.linkedin.com/company/searchflow/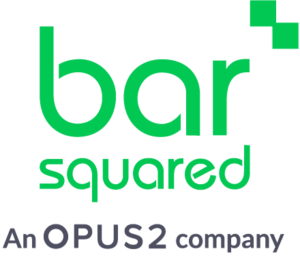 We are proud to be supporting the London Legal Walk 2021
The product of choice for over 240 sets since its launch in 2007, Lex is the leading software products in the chambers market.
Lex offers a multi-view diary, case and document management, private and Legal Aid billing, automated workflow reminders, drill-through reporting, interactive marketing and event management, contractual terms management, time recording, cost budgeting, E & D monitoring, barrister incorporation, access via iPhone/iPad, Android and much more to aid the ever-increasing requirements of today's chambers.
For further information, call 0116 272 5000 or visit our website at http://www.barsquared.com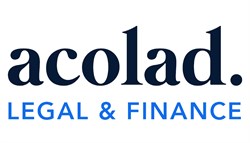 Acolad is the European leader in professional translation services and has distinguished itself as one of the most dynamic players in its sector. The group currently has a presence in 14 countries on three different continents (Europe, North America, and Asia) and is differentiated by its multi-local approach, a distinction that makes it the preferred agency of many international clients. The expertise and passion for language shared by Acolad's teams extend across all of its services, including translation, localisation, and interpreting. To ensure that each client receives outstanding service, the Acolad group has established partnerships with over 18,000 professional translators.

Luminance are proud to be sponsors of the London Legal Walk this year.
The leading artificial intelligence platform for the legal profession, Luminance was founded by mathematicians from the University of Cambridge and has developed the Legal Inference Transformation Engine (LITE), the first true application of machine learning to the legal industry, combining pattern-recognition technology with supervised and unsupervised machine learning to read and understand human language. Luminance is used by law firms and in-house teams in over 50 countries around the world to improve processes such as due diligence, contract negotiation, regulatory compliance reviews, property portfolio analysis and eDiscovery. The company has offices in London, Cambridge, New York and Singapore.
https://www.luminance.com/ | Twitter | LinkedIn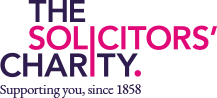 The Solicitors' Charity is proud to take part in the London Legal Walk once again, walking alongside our fellow charity LawCare.
The Solicitors' Charity has been supporting solicitors in crisis since 1858. When times are hard, we provide financial, emotional and practical support to help people take back control.
We aim to make a permanent impact and positive change to the lives of the people who ask us for help. Often it's the little things that make a big difference, and our financial support ensures those small problems don't snowball into life-changing issues. We also offer targeted support beyond financial aid alone, signposting those with complex needs, including mental health, housing or reskilling towards our trusted partners.
The Solicitors' Charity Website | Twitter | LinkedIn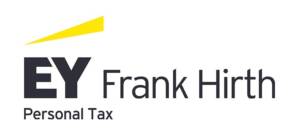 Bringing together a global network of professionals to advise you and your family on trusts, estate and inheritance tax planning, along with family office services to ensure that your needs are met, now and for generations to come.
We can support you on a broad range of tax planning and advisory matters as well as generational change, family office set up and family governance.
www.ey.com/en_uk/ey-frank-hirth

CTS is the only provider of cloud and managed IT services purely dedicated to the UK & Irish legal sector. Our clients include BTO Solicitors, Seddons Solicitors, Stone King, Taylor Rose TTKW and Langleys Solicitors.
Productivity, profitability and flexibility are transformed when a firm makes the most of its IT potential. For over ten years, our teams have had just one focus – delivering managed cloud and IT solutions to law firms. This means you won't have to explain the way you work, we understand your applications and the specialised compliance requirements of this highly regulated sector.
www.cts.co.uk | Twitter | LinkedIn

CILEX (The Chartered Institute of Legal Executives) is one of the three main professional bodies covering the legal profession in England and Wales. The 20,000-strong membership is made up of CILEX Lawyers, paralegals and other legal professionals.
CILEX pioneered the non-university route into law and recently launched the CILEX Professional Qualification (CPQ), a new approach to on-the-job training that marries legal knowledge with the practical skills, behaviours and commercial awareness needed by lawyers in the 2020s.
The CPQ provides three levels of qualification: CILEX Lawyer, CILEX Advanced Paralegal and CILEX Paralegal. CILEX Lawyers can become partners in law firms, coroners, judges or advocates in open court.
Media Partners

Support access to justice and join our 2021 fundraising events