Working Families is the UK's work-life balance charity. Their mission is to remove the barriers that people with caring responsibilities face in the workplace.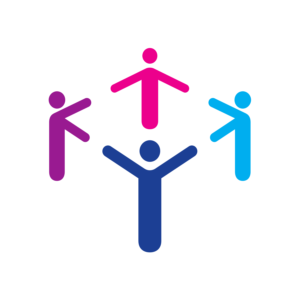 Providing free legal advice to parents and carers on their rights at work, Working Families also give employers the tools they need to support their employees while creating a flexible, high-performing workforce. Additionally, they advocate on behalf of the UK's 13 million working parents, influencing policy through campaigns informed by ground-breaking research.
About the team
Small but very well formed, the Working Families team is made up of five part-time advisors, three volunteers and a Head of Legal Advice Services role which is job-shared with Katy Salt and Emily Pritty.
The head office team is also supported by a group of incredible volunteers who work on the email advice platform and help respond to queries. As Katy puts it, "we couldn't provide our service without our volunteers."
The last year has seen an increase in volunteer support, which has been welcomed by the charity as the demand for their services has increased six-fold during the course of the pandemic. The number of unique visits to the Working Families website has almost doubled compared to January 2020, and 1.6 million people have sought information or advice in the last 12 months. These figures show that there is a huge need for clear and accessible information and guidance about employment rights and benefits – a tricky area to navigate with constantly changing government guidelines.
A day in the life
Enquiries are still predominantly Covid-19 based. The biggest topic currently is furlough, and in particular access to furlough for childcare reasons.
The charity is also taking regular enquiries from those who are clinically vulnerable or clinically extremely vulnerable, or are living with someone who is, who have real concerns about going into workplaces and want to know their rights and options. Pregnant women are feeling the same way – initially they were included in lists of who should be shielding but aren't any longer.
"A lot of employers still don't realise that they can furlough someone for childcare reasons"
Because the guidance is changing so fast it's hard for employers as well as employees to keep up, so a lot of the team's work involves giving parents and carers clear information to take to their employers.
As the effects of lockdowns and the hardship of the last year are felt, Working Families are now getting a trickle of queries about redundancy – something they expect more of when the furlough scheme ends.
A small team coupled with complex issues has meant that at the busiest times it's inevitable that they can't get to every single call – however they do their best. The advice line hours have been increased significantly to meet the demand as much as possible. Even with its challenges, Katy notes that they have recognised the power of their website as a tool. "It's making us think carefully about how we can deliver our service to help even more people by being creative with the content we put on the website – a recent example was developing a guide to furlough that people can download and show their employer."
Mental health and job satisfaction
Katy recognises that everyone has struggled with the most recent lockdown more than those of 2020. Parents are struggling with home working, children at home and the fear that furlough is just holding back future redundancies.
"We are very conscious of the need to preserve the employment relationship wherever possible"
Dealing with a huge range of enquiries, looking after the team's own mental health is paramount. "It's such an important issue and we're very aware of the impact that this increased pressure is having on the team," Katy noted "after the recent lockdown, we saw a huge influx of requests and it's also compounded by the team working remotely [so] you can't see how people are doing as visibly as you would if were in the same space."
Simple things such as regular check-ins and team sessions with a psychologist all help the team feel supported. Katy and Emily have children, so are well used to the pressures of running a home, job, children and homeschooling!
Although the vast majority of enquiries come from women, the team gets a huge amount of satisfaction from assisting men who reach out for advice. This can range from taking time off, furlough, or flexible working options to help care for their family.
"The stigma still exists for men when it comes to asking for flexibility or time off for family reasons and they need encouragement as well as advice"
Katy says that it feels particularly rewarding when they can help people who are feeling vulnerable such as women who are on maternity leave. In a year when it has been so difficult to have a newborn, Working Families hears from many women worrying about redundancy or changes to employment. It's so valuable for the charity to understand a woman's situation, empower and give them the confidence should they need to negotiate with an employer.
If Working Families had more funding
Katy said their long-term plan, given more funding, would be to increase the size of the team to be able to give more time and advice to more families as we navigate through the next stages of the pandemic.
As the website has been such a valuable tool for many, the team would love to make it more accessible using different methods of delivery to suit different needs. Katy said while discussing their 'wish list', "The website has the potential to reach so many people that we would love to have a chatbot tool so that people can more easily access the relevant information they need whenever they need it and in the language they need it in. That would be a game changer for us, as it would mean our skilled advisors would have more time to deal with the queries that require a human response, whether it be due to the complexity of the question or lack of access."
At London Legal Support Trust, we look forward to watching this charity grow and hope that we can continue to support it through this journey.
How you can help
London Legal Support Trust provides funds and support to Working Families as well as over 100 agencies in London and the South East. These agencies are reliant on additional funding and grants and simply could not survive and serve people without these funds.
A small monthly donation of £5, £10, or £25 to LLST would ensure these agencies can plan for a sustainable strategy to help so many desperately in need.
Please visit our monthly giving page HERE for more information, or email [email protected] about the ways you can support the work of LLST support the work of LLST.