LLST Centres of Excellence
LLST Current Centres of Excellence
Congratulations to the 37 organisations who are currently LLST Centres of Excellence: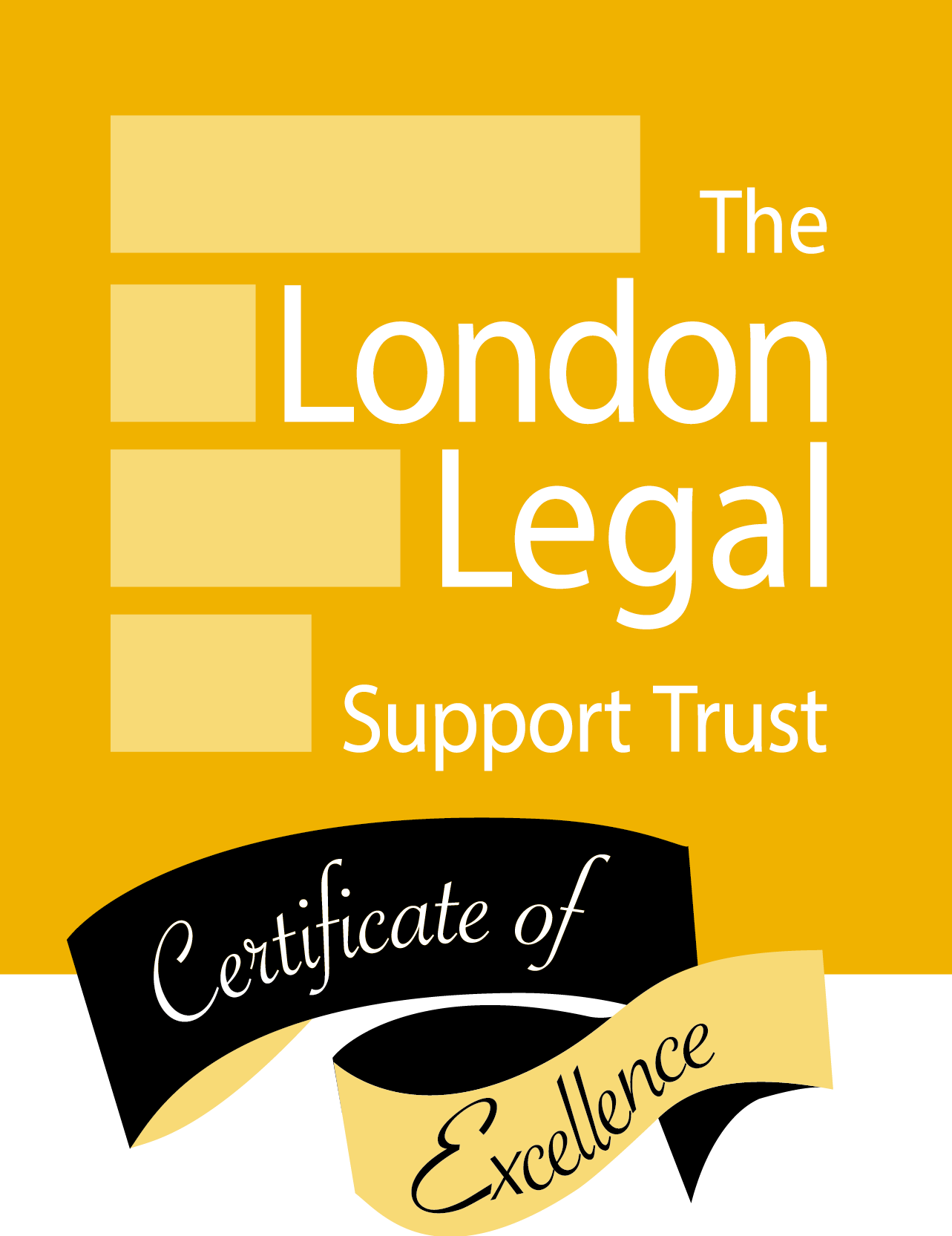 | | |
| --- | --- |
| | The AIRE Centre is a specialist charity whose mission is to promote awareness of European law rights and assist marginalised individuals and those in vulnerable circumstances to assert those rights. |
| | The Asylum Support Appeals Project (ASAP) aims to reduce destitution amongst asylum seekers by protecting their legal rights to food and shelter. |
| | Asylum Aid's mission is to enable people of diverse origins to make the UK their home; and to enrich British society by building community through mutual respect and partnerships. |
| | The Anti Trafficking and Labour Exploitation Unit (ATLEU), is a newly established charity providing legal representation to victims of trafficking and labour exploitation. |
| | Bail for Immigration Detainees is an independent charity that exists to challenge immigration detention in the UK by providing legal advice and representation to migrants detained in removal centres and prisons to secure their release alongside research and policy advocacy to effect change. |
| | Citizens Advice Barnet is a charity providing free, independent, confidential and impartial advice and guidance to people who live, work or study in the London Borough of Barnet, on their rights and responsibilities. |
| | Citizens Advice Barking and Dagenham is an independent service providing free, confidential and impartial advice and information to everybody in Barking and Dagenham. |
| | Cambridge House is a social action centre working locally and nationally to tackle poverty & social injustice. In particular, their Law Centre offers free access to independent, expert legal services helping people to save their homes, jobs and protect their families. |
| | The Canterbury Housing Advice Centre (CHAC) provide a free, confidential, independent and impartial advice service on a wide range of housing issues and problems including homelessness, accessing accommodation in the public, private and voluntary sectors, repossession, landlord/tenant issues, and housing benefit. |
| | Coram Children's Legal Centre promotes and protects the rights of children in the UK and internationally in line with the UN Convention on the Rights of the Child. They are experts in all areas of children's rights, immigration, child protection, education and juvenile justice. |
| | Disability Law Service provide free legal advice to people with disabilities and their carers to ensure that they have access to their rights and justice. They advise on community care, employment, housing and welfare benefits. |
| | Ealing Law Centre provides free specialist legal advice and representation for those in need in the London Borough of Ealing and beyond. |
| | Greenwich Housing Rights (GHR) provides free specialist, professional advice on housing related issues. |
| | Hammersmith and Fulham Law Centre provide people in need with legal advice and representation and give support and training to other community groups in the London Borough of Hammersmith & Fulham. |
| | Harrow Law Centre provides a free and independent legal advice service to people who live or work in the London Borough of Harrow. |
| | Independent Workers Union of Great Britain (IWGB) is a fully independent, worker-led union fighting for the rights and welfare of some of the most vulnerable and under-represented workers in the UK. |
| | Island Advice Centre works within the London Borough of Tower Hamlets helping residents secure their statutory and legal rights, enabling them to improve their living standards and quality of life. |
| | Islington Law Centre provides a free and independent legal advice service to people who live or work in the borough of Islington. |
| | Just for Kids Law provides advocacy, support and assistance to young people in difficulty; particularly those in trouble with the law, looked after children and those at risk of exclusion from school. |
| | The Lewisham Refugee and Migrant Network is the leading migrant and refugee organization in Lewisham that offers free, independent and confidential advice to migrants, refugees and asylum seekers. |
| | The Mary Ward Legal Centre provides free, independent advice to people who live and work in London to help them access their legal rights and entitlements. |
| | Citizens Advice North & West Kent provide free, confidential and impartial advice and campaign on big issues affecting people's lives. |
| | The North Kensington Law Centre works in the community in West London to help people with their legal problems. |
| | Nucleus is a charity whose mission to provide access to justice for disadvantaged members of the community through the provision of information, advice, assistance, representation and education in social welfare law. |
| | Praxis Community Projects is committed to working with vulnerable migrants to provide help and support for newly arrived and long- settled migrants to ensure that they are able to live in safety, meet their essential human needs and overcome the barriers they face to integrate, develop and thrive in the UK. |
| | Prisoners' Advice Service offers free legal advice and information to prisoners throughout England and Wales regarding their rights, conditions of imprisonment and the application of the Prison Rules. |
| | The Public Law Project (PLP) is a national legal charity which aims to improve access to public law remedies for those whose access to justice is restricted by poverty or some other form of disadvantage. |
| | The Royal Courts of Justice Advice Bureau has been helping litigants in person within Royal Courts of Justice. |
| | Release is the national centre of expertise on drugs and drugs law. |
| | South West London Law Centre provides specialist legal advice and representation to people who could not otherwise afford access to justice. |
| | Southwark Law Centre provide specialist legal advice, casework and representation in Employment, Housing, Asylum/Immigration and Welfare Rights Law, mainly for people who live or work in the London Borough of Southwark. |
| | Citizens Advice Sutton provide free, independent, confidential and impartial advice to everyone on their rights and responsibilities. |
| | The Tamil Welfare Association Newham (TWAN) is a community organization formed in 1986 as a self-help group by Tamil refugees with the intention of relieving the Tamil migrant community from poverty and to assist the individual refugees in their resettlement. |
| | Tower Hamlets Law Centre delivers specialist advice services to residents in the London Borough of Tower Hamlets in the areas of welfare benefits, immigration, housing and homelessness. |
| | University House Legal Advice Centre provides a free and independent legal advice service to people who live or work in Tower Hamlets and South Hackney. |
| | Working Families provide free legal advice to parents and carers on their rights at work. They provide tools and resources for employers to support their employees, and also advocate on behalf of the UK's 13 million working parents. |
| | Youth Legal and Resource Centre help vulnerable, marginalised young people and destitute children and families by providing free specialist legal advice in homelessness and community care law focusing on those with disabilities, care leavers and carers in a youth friendly environment. |
| | Z2K is a London wide anti-poverty charity which provides advice and support to vulnerable families and individuals on low incomes who have disputes with the welfare benefits system or housing problems. |
Our Centres of Excellence programme is supported by the
National Lottery Community Fund and the City Bridge Trust.